The Rose d'Or is pleased to announce that over 200 programmes from 30 countries have been selected for consideration in the final stages of Rose d'Or 2022.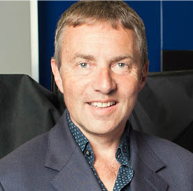 Mark Rowland, Chair of the Judges said "the quality of entries from across the globe gets ever higher, we've been presented with some very tough choices to arrive at this shortlist. Congratulations to everyone who entered and to all the fantastic productions that have reached this stage".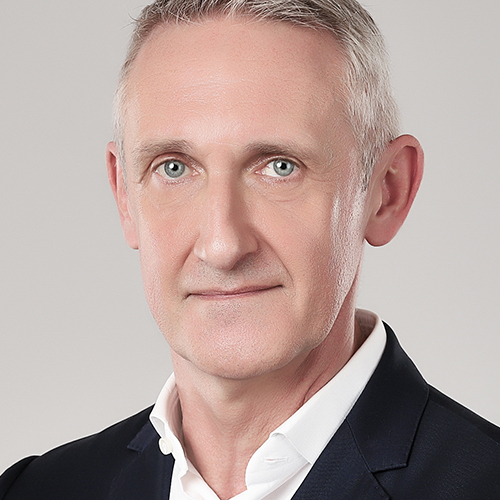 Jean Philip De Tender, EBU Deputy Director General/Director Media said "Once again, we've seen staggering levels of international broadcast and production talent in contention for the Rose d'Or Awards, whittled down from a record-breaking number of entries. This is what we love about these awards – they're a powerful vehicle for highlighting our diverse industry and they enable us to reward those who create and interpret new worlds for us to inhabit."
The nominees for Rose d'Or 2022 will be announced at the start of November, ahead of the Awards which will be presented on November 28th.
The entries for consideration in each category are as follows:
Arts
7 Lives of Music – The Kanneh-Mason Family Season 2
Sounding Images/Cmajor Entertainment/3sat (ZDF)/Germany
Art Raiders. Italy's Stolen Treasures
Sky Italia/Tiwi/NBCU/Sky Arte (Italy)/Sky Arts (UK)/Sky Documentaries (DE)/Italy
Art That Made Us
ClearStory/Menace/Passion Distribution/BBC Two/United Kingdom
Framed: The Theft of Picasso's Weeping Woman
SBS Australia/Australia
Freddie Mercury: The Final
Rogan Productions/BBC/BBC Four/UK
Grayson's Art Club
Swan Films/All3Media International/Channel 4/ UK
Landscape Artist of the Year 
Story Vault/Sky Studios/Sky Arts/UK
Locomía
Movistar Plus+/Boxfish/Spain
My Life as a Rolling Stone
Mercury Studios/BBC/BBC Two/BBC Iplayer/UK
My Name is Gulpilil
Vertigo Productions/ABCG Film/Visit Films/ABC/Australia
Prejudice & Pride
Beling Films/Shoot & Post/SVT/SVT2/Sweden
Shania Twain – Not Just A Girl
Mercury Studios/Universal Music Group/Netflix/UK
Statues Redressed 
Northern Town/Sky Studios/Sky Arts/UK
Steps of Freedom
Tyrone Productions/Create One/RTÉ/ARTE and Bayerischer Rundfunk/BBC/YLE/Ireland

Teatro Amazonas – The Art of Sound and Nature
EuroArts Music/EuroArts Music International/ZDF/Germany

The Boy Who Can't Stop Dancing 
Tuesday's Child TV/Flame Distribution Limited/Channel 4/UK

The Exhibitionists
Northern Pictures/ABC/Australia

The Most Beautiful Boy in the World
Mantaray Film/Films Boutique/SVT2/Sweden

The Birth of Contemplation
KBS/KBS Media/KBS 1TV/Republic of Korea

Únicos e Singulares (Unique and Remarkable)
RTP/RTP 1/Portugal
---
Audio Entertainment
De zaak Astronaut
Uitgeverij Signatuur/Netherlands

Dear Daughter
BBC World Service/BBC Sounds/UK

Deepest Dive: The Search for MH370
Whistledown Productions/Audible/UK

Documentary on One: #JusticeForNoor
RTÉ/RTÉ Radio 1/Ireland
Grauen: The Night Train
Swiss Radio/Television (SRF)/Switzerland
Hey Paul
VRT/Belgium

I was the Milanese
RAI/Rai – RaiplaySound/Italy

Jamali Maddix: Spooky Sh*t 5
Novel/Audible/UK
Kuper Island
CBC Podcasts/Canada
Mochila al pasado (Backpack to the past)
El Terrat (The Mediapro Studio)/iVoox/Spain

Moment of Truth
Folding Pocket Productions/UK

Ouder (Elder)
VRT/Belgium

Pillow Talk
Audiocraft/Audible/Australia

Radioman
Ill Kippers Productions/Benbrick/Big Light/Vespucci/UK

Stories of the Stalked
Ventureland/Audible/UK

The Greatest Menace: Inside the Gay Prison Experiment
Lockdown Productions/Audible/Australia
Voices in Barcaccia. Make way for the young!
RAI/Radio3/Italy

War on Truth – Marianna: 'I get hate from all sides'
BBC Radio 4/BBC Sounds/UK
Who Killed Daphne?
Wondery/UK
---
Children and Youth

12 is veel
De Chinezen/VRT/Ketnet/ Belgium
Ackley Bridge 
The Forge/All3Media International/Channel 4/ UK
Camp Newton 
Dopamine/Secuoya Studios/Beta Film/Disney Channel/Spain
COP26: In Your Hands 
Fresh Start Media/Sky Studios/Sky Kids/UK
Dodger
Universal International Studios/BBC/UK
Het Klokhuis (Your body belongs to you)
NTR/NPO ZAPP/The Netherlands
Hi, I've Got Cancer
EO/NPO ZAPP/The Netherlands
Jacqueline Wilson's Little Darlings
Kindle Entertainment/Sky Kids/UK
Lena & Benedict
Fiction Valley/Beta Film/AVROTROS/NPO Zapp/The Netherlands
Lovely Little Farm
Darrall Macqueen Ltd/Apple TV +/UK
Malory Towers
WildBrain/King Bert Productions/CBBC/Canada
Odd Squad
Sinking Ship Entertainment/Fred Rogers Productions/PBS & TVO/Canada
Rescue Team
Ananey (from paramount company)/Nick Junior/Israel
Rising
Ananey (from paramount company)/ Teen Nick/Israel
See Us Coming Together: A Sesame Street Special
Sesame Workshop/HBO Max/USA
Superhero Academy 
Seefood TV/ NRK/Norway

Talking Heads
Keplerfilm/VPRO/The Netherlands

The Cavaliers
Trio Orange/Encore Distribution/Unis Tv/Club Illico (Quebecor)/Canada

The Fabulous Show with Fay & Fluffy
Lopii Productions/Sinking Ship Entertainment/Wildbrain/Canada
The Game Catchers
RAI/ Studio Bozzetto/Sphere Animation/Goldbee/RAI YO YO/Italy

---
Comedy
About Last Night Season 2
STUDIOCANAL ORIGINAL/BDF Films/CANAL+/France
ANA
VIS/PANTAYA/Amazon Prime Video/Mexico
As Seguidoras
VIS/Porta Dos Fundos/Paramount +/Brazil
Bloods
Roughcut TV/Sky Studios/Sky Comedy/UK
Die Carolin Kebekus Show (The Carolin Kebekus Show)
bildundtonfabrik/UnterhaltungsFlotte/WDR/Western German Broadcasting Corporation/ARD/ Das Erste/ Germany
Ellie & Natasia
Nit Television Limited/BBC Three/UK
Gruen Nation
CJZ/ABC/Australia
Joja´s Bullitalk
nullviernull Film- und Tonproduktion/RTL+/Germany
La Flamme Season 2
Making Prod/Entre 2 et 4/STUDIOCANAL/CANAL+/Germany
LOL – Last One Laughing, season 3
Constantin Entertainment/Amazon Prime Video/Germany
Lust
Miso Film/Warner Bros Discovery/HBO Max/Sweden
Mister Speaker
SVT/SVT1/ Sweden
Pepe
IKO Magyarország Kft./TV2 Group Zrt./TV2 Hungary/Hungary
Question Team
Interstellar/Keshet International/Dave (UKTV)/UK
The Wasp
Gaumont/Sky Studios/Sky One/Germany
Toast of Tinseltown
Objective Fiction/wiip/All3Media International/BBC Two
UFOs Season 2
Montebello Productions/STUDIOCANAL/CANAL+/France
What's Your Story?
Porta dos Fundos/GNT/Brazil
---
Comedy Drama and Sitcom
Sponsored by:  
All Those Things We Never Said 
TCC/STUDIOCANAL/CANAL+/STARZPLAY /France
Audrey's Back 
Pixcom/Quebecor Content/Beta Film/Canada
Buffering 
Avalon Television Ltd/ITV/UK
Chivalry 
Baby Cow Productions Limited/BBC Studios/Lionsgate/Channel 4/UK
Connected: The Homebound Detective 
Nippon TV/Envision Entertainment/Japan
Everything I Know About Love 
Working Title Television/NBCUniversal Global Distribution/BBC One/BBC iPlayer/ UK
Frayed – Series 2
Merman Television/Guesswork Television/NBCU/ABC/ Sky/Australia
Hacks 
NBCUniversal Global Distribution/HBO Max/USA
Happily Married – Season 2 
Casablanca/Cineflix Media/Radio-Canada/Canada
Hate To Love You 
Shelter/Toreador/Federation/HBO Max/Belgium
Heartstopper
See-Saw Films/Netflix/UK
Ida takes charge
Anagram Norge/Viaplay Group Content Distribution/Viaplay Group/Norway
Kid Sister
Greenstone TV/Red Arrow/Television New Zealand/TVNZ+/New Zealand
Love Is Nearby
Telewizja Polska S.A. (TVP)/TVP VOD/Poland
Love Spells (Amarres)
Warner Bros. Discovey Latin America/Dopamine/HBO Max/Spain
Primate
The Mediapro Studio/The Mediapro Studio Distribution/Amazon Prime Video/Colombia
Recipes for Love and Murder
Both Worlds Pictures/Global Screen (a brand of Telepool)/M-Net (Africa)/AcornTV/ South Africa
Sort Of 
Sphere Media (Formerly Sienna Films)/ Sphere Media Distribution / Abacus Media Rights/ HBO (US) / CBC (Canada)/ Canada
Summer Love
Gristmill/Kinetic/Red Arrow/ABC/Australia
Best Before
BING Film & TV/AVROTROS/NPO1/The Netherlands
The Great
MRC Television/Paramount Global Content Distribution /Starzplay/UK
The Outlaws
Big Talk Productions Limited/Four Eyes Entertainment Limited/BBC Studios/BBC One/UK
Walk-In
Aetios Productions/Aetios Distribution/Tou.tv Extra/Canada
---
Documentary
1970
Kijora Film, Telewizja Polska S.A. (TVP)/Institute of National Rememberance (IPN)/TVP VOD/Poland
Brian Cox: Seven Days on Mars
Arrow Media/BBC Two/UK
Catching The Pirate King
Diplodokus/Federation International/VRT/Belgium
Dinosaurs: The Final Day with David Attenborough
The Science Unit/BBC Studios Ltd/BBC One/UK
Ellie Simmonds: A World Without Dwarfism
Flicker Productions/Keshet International/BBC One/UK
GPS and Handcarts
KBS/KBS Media/KBS 1TV/Korea, Republic of
Jimmy Savile: A British Horror Story
A Netflix Documentary/A 72 Films Production/Netflix/UK
Kiyou's Kata
Kansai Television Co. Ltd./Japan
Life after Bucha
Wildfilms/ARD/Germany
Lipstick Lobby: A Feminist Movement  
Mapa Filmes e Três Copas/GNT/Brazil
Mr. Good, Cop or Crook
Monster/Netflix/Norway

My Childhood, My Country
Seventh Art Productions,UK/WDR&Arte/Germany&France

Nadia
Federation Entertainment/Echo Studio/CANAL+/France

Terror at the Games – The Munich Massacre
LOOKS Filmproduktionen GmbH/ARD/France TV/SVT/VPRO/Germany

The Missing Children
True Vision/ Nevision/Abacus Media Rights/ITV/UK
The One and Only
Castor Multimedia/Croatian Radiotelevision (HRT)/Croatia
The Real Mo Farah
Atomized Studios/Red Bull Studios/BBC/BBC One/UK
The Tinder Swindler
A Netflix Documentary/A Raw Production/Gaspin Media/AGC Studios/VG/Netflix/UK
Ukraine: Life Under Attack
Basement films/Channel 4/UK
We Need To Talk About Cosby
Boardwalk Pictures Production/WKB Industries/Paramount Global Content Distribution/SHOWTIME /USA
Who is Ghislaine Maxwell?
Roast Beef Productions/All3Media International/ Channel 4/UK
---
Drama
Bad Sisters
Merman/ABC Signature Productions/Apple TV+/Ireland
Borgen – Power & Glory
SAM Productions/Netflix/Denmark
Don't Leave Me
Paypermoon Italia/Rai Fiction/Federation International/RAI/Italy
Gloria
RTP as co-producer of SPi/Netflix/Portugal
Gomorrah
Sky Studios/Cattleya/Beta Film/Sky Atlantic/Italy
Landscapers
SISTER/South of the River Pictures/Sky Studios/Sky Atlantic/UK
Life after Life
House Productions/BBC/BBC Two/UK
Mystery Road: Origin
Bunya Productions/All3Media International/ABC/Australia
One-on-One  
StellaNova Film/SVT/SVT1/Sweden
Oussekine 
Itinéraire Productions/Disney+/France
Pachinko
Media Res/Blue Marble Pictures/Apple TV+/Korea, Republic of
Reyka
Serena Cullen Productions/Quizzical/Fremantle/ M-NET/South Africa
Ridley Road
RED Production Company ( a STUDIOCANAL Company)/ STUDIOCANAL/ BBC One/ UK

State of Happiness 2
Maipo Film/ DR Sales/ NRK/ Norway

Station Eleven
Paramount Television Studios/Paramount Global Content Distribution/HBO Max/USA

Stop Nyqvist
YLE, The Finnish Broadcasting Company/TV1 an YLE Areena/Finland

Stories To Stay Awake
VIS /Prointel e Isla Audiovisual/Amazon Prime Video/RTVE/Spain

Storm Lara
A Perfect View/Keshet International/Streamz/Belgium

Succession
HBO Entertainment/Project Zeus/Hyperobject Industries/Gary Sanchez Productions/Warner Bros. Discovery International Content Distribution/Sky Atlantic/USA

The Beauty Queen of Jerusalem
Artza productions/yes Drama/Israel
The Capture
Heyday Television (part of Universal International Studios, a division of Universal Studio Group)/NBCUniversal Global Distribution/BBC One/BBC iPlayer/UK

The Lazarus Project
Urban Myth Films  (A Studio Canal Company)/Sky Max/UK

The Newsreader
Werner Film Productions/Entertainment One/ABC/Australia

The Offer 
Paramount Television Studios/Paramount Global Content Distribution/Paramount+/USA

The Porter
Inferno Pictures / Sphere Media/ Sphere Media Distribution/Abacus Media Rights/CBC /BET + /Canada

This is Going to Hurt
SISTER/ Terrible Productions/BBC Studios/BBC One/AMC/UK

This Land is Mine
Weiyu Films/Mediacorp/ Channel 5/Singapore

Top Boy
Cowboy Films/Easter Partisan Films/Dream Crew/SpringHill Entertainment/Netflix

Total Control
Blackfella Films/All3Media International/ABC/Australia

Zina
Medialane TV bv/KRO-NCRV/NPO/The Netherlands

---
Multiplatform Series
Corpse Talk
Tiger Aspect Kids and Family/Zodiak Distribution/YouTube Originals/UK

Emma lügt
SRF Schweizer Radio und Fernsehen/C-Films/Looping Film GmbH/Telepool GmbH/SRF 1/Switzerland

Gap Years: Kids & Parents Share Music
Mercury Studios/UK

Gassed Up
Digital Originals/BBC Studios/BBC Three/UK

Romp
Opening Act Films/YouTube/Australia
Stop it now
Every Media/NTR/ NPO Zapp/The Netherlands
The Big Proud Party Agency
Alleycats/eOne/BBC/BBC Three/iPlayer/Ireland
The Missus Downstairs
Torbay Ponies Inc./Bell Fibe/TV1/Canada
War Stories II
Stepping Stone Producties/Evangelische Omroep/NPO Zapp/The Netherlands
---
News and Current Affairs
68 Days on the Frontline
KBS/KBS Media/KBS 1TV/Korea, Republic of
Afghanistan: No Country for Women
Quicksilver Media/Passion/GBH Frontline/ITV /UK
China: The Search for the Missing
Evan Williams Productions/Journeyman Pictures/Channel 4/ SBS Dateline/UK
Covid-19: Origins of the virus 
CBC/Radio-Canada/Canada
Myanmar: The Forgotten Revolution
Evan Williams Productions/Journeyman Pictures/Channel 4/Amazon Prime/UK
Myanmarʻs Forgotten War
ABC Australia/Australia
On the Frontline. Fleeing Irpin and The Defenders of Kharkiv 
TVN/Warner Bros. Discovery/TVN Distribution/TVN24 /Poland
Panorama SAS Death Squads Exposed 
BBC/UK
Railway Rescue – Ukrainian Witness of War  
SVT/SVT2/Sweden
Rape: Who's on Trial? 
Hardcash Productions/Channel 4/UK
The Cult Of Conspiracy: QAnon
Zandland Films/BBC Studios/Channel 4/UK
The Russian Hitmen
SVT/SVT1/Sweden
Tracking China's Mystery Ships: The Race for Seabed Supremacy
NHK/GTV/Japan
Ukraine: The New Satellite War
NHK/BS1/Japan
Wedding in a Warzone
The Danish Broadcasting Corporation/Ukraine
Worth of the Earth
POSVIDEO/KRO-NCRV/The Netherlands
---
Reality and Factual Entertainment
A Ponte (The Bridge Brazil)
Warner Bros. Discovery Latin America/EndemolShine Brasil/HBO Max/Brazil
Anyone Can Sing 
Factory Film/Sky Studios/Sky Arts/UK
Freddie Flintoff's Field of Dreams
South Shore/Passion Distribution/BBC One/UK
Freeze the Fear with Wim Hof  
Hungry Bear Media/BBC Studios/BBC One/UK
Last Family Standing
Skyhigh TV/Mediawan/NPO3/ NPO ZAPP/BNNVARA/The Netherlands
Life On The Outside
AustraliaITV Studios/SBS Australia/Australia
Lovestruck High 
Studio Lambert/Amazon Studios/Prime Video/UK
Old People's Home for Teenagers
Endemol Shine Australia/Red Arrow Studios International/ABC/Australia
Oops! we forgot your order – 2
KBS/ A+E Networks/KBS 1TV/Republic of Korea

Pa t'mentir (Ain't Lying)
Trio Orange/Tou.tv (Radio-Canada)/Canada
Rat in the Kitchen
Possessed/ITV Studios/TBS/USA
Still Standing
Frantic Films/CBC/Canada
The Dog House
Five Mile Films/All3Media international/Channel 4/UK
The Great Pottery Throw Down
Love Productions/BBC Studios/Channel 4/UK
The Situation Room
FLX/ SVT1/Sweden
The Traitors
IDTV & POSVIDEO/RTL 4/The Netherlands
Tunnel of Love
Floresta/Sony Pictures Television/Multishow/Brazil
Young, Famous & African
Urban Brew Studios/Netflix/South Africa
---
Soap and Telenovela
Broken Bonds
Plural Entertainment/TVI/Portugal

Casualty
BBC Studios/BBC Studios Distribution/BBC One

District 31
Aetios Productions/ICI Tele (Radio-Canada)/Canada
EastEnders 
BBC Studios/BBC One/UK

For You 
SP Televisão/SIC – Sociedade Independente de Comunicação, SA/Portugal

Forever
Plural Entertainmen/TVI/Portugal
High Note 
SP Televisão/SIC – Sociedade Independente de Comunicação, SA/Portugal
Life is Life
Plural Entertainment/TVI/Portugal
Our Love Songs 2 
SP Televisão/SIC – Sociedade Independente de Comunicação, SA/Portugal
Pantanal
Estúdios Globo/Globo/ TV Glob/Brazil

Where It All Begins
Telsète/Newen Connect/TF1 /France

---
Studio Entertainment
#SaveUkraine
Telewizja Polska S.A./UA: PBC/1+1/TVP VOD/TVP1/Poland

99 – Eine:r schlägt sie alle!
Fabiola GmbH/SAT.1/Germany

Bridge of Lies
STV Studios/BBC One/UK

Britain's Got Talent
Thames (a Fremantle label)/ Fremantle Media Ltd/ ITV/ UK

Buskers
RAI/ Stand by Me/Rai 2/Italy

Holey Moley
Eureka Productions/Disney/ABC/USA
I Literally Just Told You
Expectation TV/Channel 4/UK

Immigrants for Swedes
SVT/SVT1/Sweden

Last Singer Standing
ShinAwiL/All3Media International/RTE One/Ireland

Make Up Your Mind
Herriemakers/Fremantle/RTL Nederland/The Netherlands

Michael McIntyre's The Wheel
Hungry McBear/Warner Bros. International Television Production/BBC One/UK

Spicks & Specks
ABC/Australia

Stealing the Show!
Florida Entertainment/Red Arrow Studios International/ProSieben/Germany

That's My Jam
Electric Hot Dog/Universal Television Alternative Studio (UTAS)/NBCUniversal Formats/NBC/USA

The Know Show 
Seefood TV/Magnify Media/TV 2/Norway
The Masked Singer Brazil
Endemol Shine Brasil/Globo/TV Globo/Brazil
The Musical of your Life
Dedsit/SBS Belgium-Play 4/Belgium
Top Dog Germany
RTL Studios/A+E Content Sales/RTL/Germany